Ingenuity, NASA's robotic helicopter stationed on Mars, has traveled to a brand new 'airfield' on the Crimson Planet's floor, straying a number of hundred toes from its authentic base of operations in its fifth profitable flight.
Making a journey from the Wright Brothers Subject to its new vacation spot on Friday, the four-pound rotocopter flew a whopping 423 toes (129 meters), additionally hitting a document altitude of 33 toes (10 meters) whereas capturing a number of high-resolution pictures within the course of. All in all, the voyage took a couple of minute and a half, or 108 seconds, in line with NASA.
"We bid adieu to our first Martian dwelling, Wright Brothers Subject, with grateful thanks for the help it offered to the historic first flights of a planetary rotorcraft," Bob Balaram, chief engineer for the Ingenuity mission, mentioned in a press release.
The operation was aimed toward learning the capabilities of a rotorcraft on the Martian floor, together with for scouting and aerial statement, in addition to "detailed stereo imaging from atmospheric altitudes." Ingenuity has now entered what NASA known as an "operations demonstration section," which can see it pushed to new limits.
READ MORE: Let there be flight! Unimaginable video exhibits NASA's Ingenuity fly farther and sooner than ever earlier than on Mars
The craft's new vacation spot was chosen throughout a earlier take a look at launch, which itself broke plenty of data for the longest, highest, and quickest flight so far on the alien world.
Ingenuity took off for Mars aboard an Atlas V rocket final summer time, joined by the Perseverance rover, finally reaching the planet by February. Ingenuity was first out to function for 30 Martian days, however later prolonged the mission with a further 30 days. It is going to seemingly perform missions till it crashes and turns into inoperable, placing an unsure finish date on the mission. NASA has put the tip date of Ingenuity flight operations at no later than the tip of August.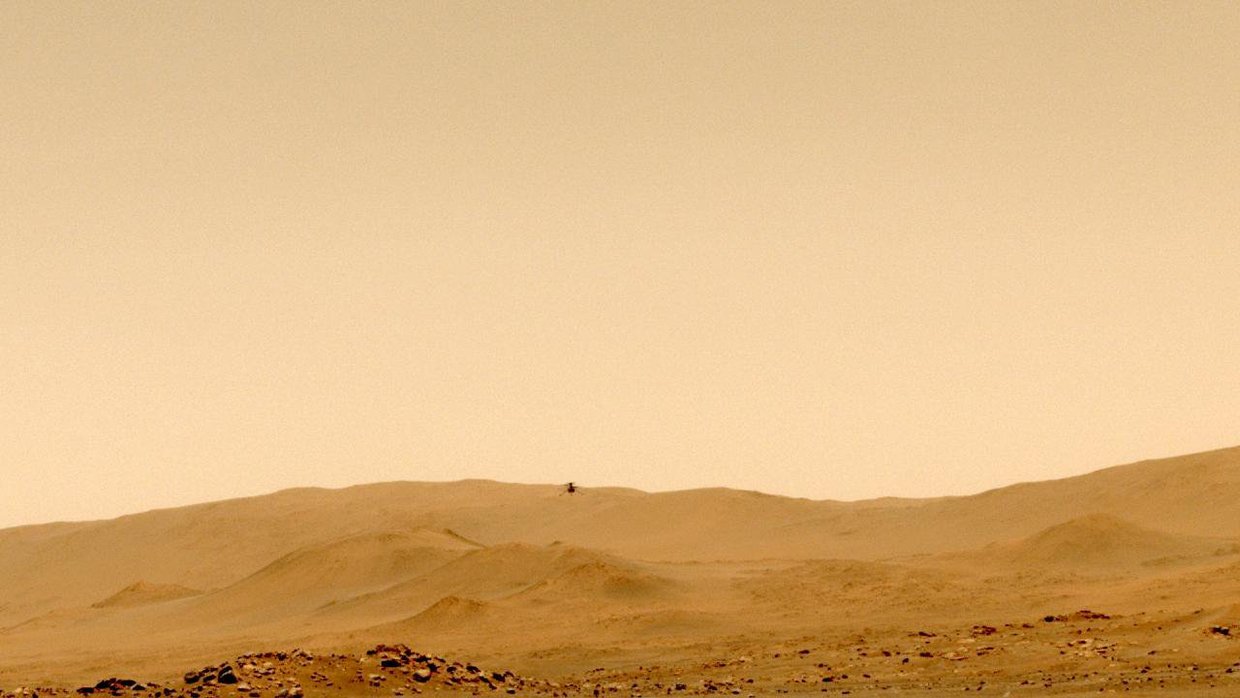 Like this story? Share it with a buddy!